The Genesis of a Successful Membership Site: How Bernardo Feitosa turned a Struggling Side-Hustle into the World's #1 Hypnotherapy Resource.
Creating and managing a Membership Site can be challenging, and all the more so if you find yourself starting out from scratch. 
There are too many unknowns and no guarantees. 
Still, if you're determined to create a business that sustains and generates a stable recurring income, challenges can be overcome with the right approach and the right tools.
Today I am interviewing Benardo Smith Feitosa, who managed to turn a struggling Niche Business into the World's #1 Hypnotherapy Resource Online.
We will talk about: 
the main motivation for Bernardo to create his eLearning Platform using eLearnCommerce.

what the main objective and vision were when he set up the platform in the first place

which challenges he faced and how he ultimately overcame those challenges.

In the end, he'll give us a quick tour and show us his membership site. 
If you're looking to create a successful eLearning Membership site, there is a lot to learn from his example, and a bunch of very valuable insights from the man himself await you in the paragraphs ahead.
Let us begin!
How did it all start?
Bernardo started Grace Space Hypnosis with his Partner Grace in 2012.
In 2014, with a small clientele, no list, and no substantial business coming in yet, they decided to sign up with Infusionsoft, hoping to streamline their sales and marketing operations.
In 2015 after having used Infusionsoft for about six months, it became apparent that it was challenging to create and maintain a steady flow of income every month. 
"On the 1st of every month, we had to start over from a clean slate, not knowing how much revenue we would be able to generate; we quickly realized that we didn't want to be in that situation every month."  
Although they had just about 500 people to reach out to at that point, Bernardo and Grace decided to start a membership site where they would update the content every month, and members would pay a monthly recurring fee to access it.
At the same time, they had signed up for Jeff Walker's Product Launch Formula, which shows you how to launch a product successfully.
"To launch our Membership site, we went all in Jeff Walker style," says Bernardo, sending different promotional emails to the limited list they had.
As a result, 30 people signed up; the membership fee was 47$ a month, revenue-wise, that meant a monthly recurring income of about a thousand dollars.
"We were like; this is something, this is powerful even though it is small. we can build on that and make things grow." 
Your motivation to launch a Membership site?
"We wanted to have some stability in the business and knowing what type of revenue we could expect next month and the month after that."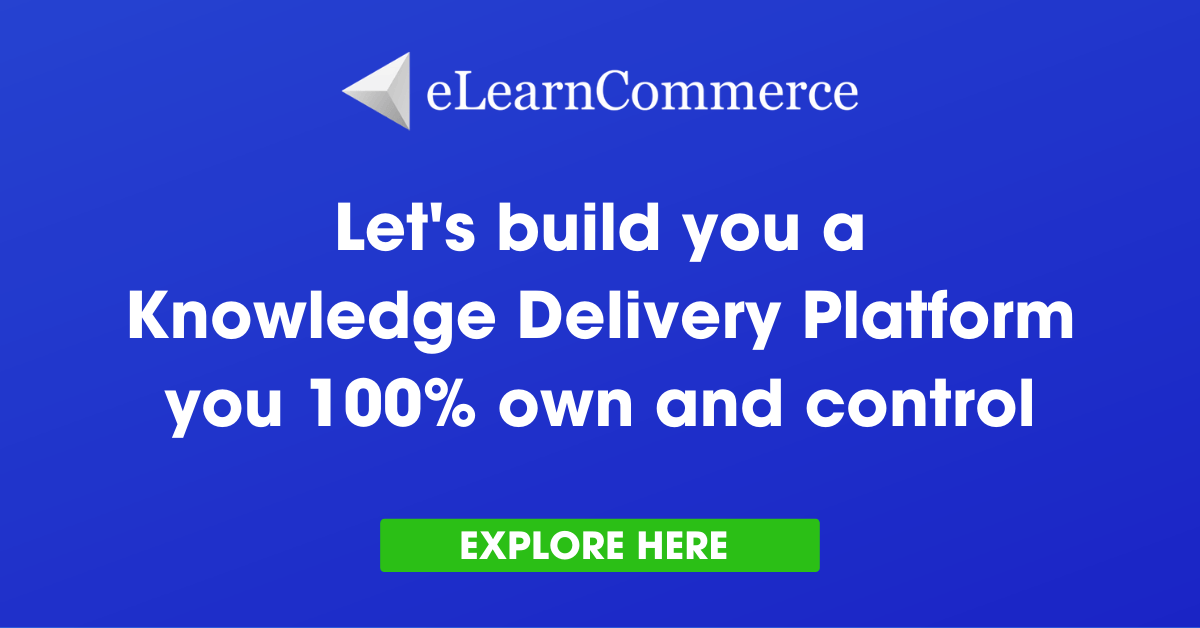 Why a membership site on WordPress?
The main reason behind choosing WordPress as a platform to build and launch the membership site, according to Bernardo, was the freedom and independence that comes with it.
"with WordPress, we would be able to get that open horizon of possibilities and do almost anything we wanted," he says.
He wanted full control over his website and the ability to make any necessary adjustments as his business grew.
After failed attempts using other platforms that couldn't keep up with his content needs, and various hiccups that resulted in problematic performance, Bernardo moved his courses and content away from LearnDash and over to eLearnCommerce. 
Note: Bernardo uses eLearnCommerce since 2015 when it was called WPEP (WordPress eLearning Platform).
Why eLearnCommerce?
He first learned about WPEP / eLearnCommerce from the Digital Marketer community. 
"I've always been very engaged in the DigitalMarketer community, and DigitalMarketer has an amazing and very professional membership site. 
Everyone in the community was thinking, how can we get something like that? 
How can we build a membership site that looks so customized, like you'd need to spend thousands of dollars creating it? 
And when you, Corrado, first launched WPEP / eLearnCommerce in the DigitalMarketer group back then, I thought, wow, this can actually allow me to create a Platform just like DigitalMarketer."
Because eLearnCommerce is a Plugin, it integrates very easily with WordPress, and you can build any type of very professional eLearning Platform and Membership site in the blink of an eye.
Learn about the six types of Platforms you can build with eLearnCommerce.
It is very advanced and user-friendly and gives you the possibility of quickly creating a very professional-looking, well-structured, eLearning Platform, and Membership site.
Why the switch over from LearnDash?
"What quickly became a problem with the LearnDash LMS was that I found that it has a confusing lesson module topic structure, and for each Lesson, it generates a separate WordPress page. 
I wished I could organize and build my courses and content by staying on one page, and when I saw eLearnCommerce and their One-Page Coursebuilder and the execution plan course type, I thought, that's precisely what we need."
With LearnDash, managing the content curation process and creating the lessons of the courses became very confusing and overly complicated for Bernardo's Team. 
With eLearnCommerce, there's just one page no matter how many lessons you have, and you can create and manage them all without ever leaving the one-page course builder, which makes it a pleasure to work with.
"Editing a course is the easiest thing in the World."
"We need to update our Courses constantly as we have so many students that are going through the lessons now, and they constantly send us feedback on how to improve our content."
In the past, we had to record video tutorials to instruct Members on our team to update our content, and now we just say click on edit course, and you'll figure it out as it's all there on the one page.
That has been a total game-changer for us. 
How many members does Grace Space Hypnosis have today?
"All in all, we have about a thousand members. 
We have three different membership levels, and we have an app that we integrated with a third-party tool, which took a long time to set up, but now it's stable. 
We also have the app available inside the membership site as a web app. And then we have all of the regular membership levels that allow access to the courses that we use eLearnCommerce to build. 
What is the main focus of your company now?
We have a certification school with a hundred students who are studying hypnotherapy to become certified through our company. 
We host the entire certification training with eLearnCommerce as well, and that is actually our biggest focus right now. 
Our Certification program is 250 hours worth of videos, and it's very thorough and professional, and our students get certified by the official regulating body of hypnotherapists.
There are two in-person trainings as well.
They have to fly twice to our city here in Florida, and then they do everything else online. 
The entire school content is online with eLearnCommerce, and then they just come to practice that content here.
eLearnCommerce enables us to track their completion, progress, and quizzes, and that's working out really well for us.
The equivalent of a real-world school online
Bernardo agrees that eLearnCommerce has enabled him to build a virtual equivalent of a real-world school. 
Making a change and touching people's lives
With initiatives like Grace Space Hypnosis, aided by tools like eLearnCommerce, technology has touched the lives of human beings very profoundly. 
It is indeed this feeling of being able to make a difference that motivates creators like Bernardo and Grace to come up with such a great transformational business idea.
In his own words: 
"There's a lot more. It's not only the education of our students, but it's what they are bringing out into the World and that the whole thing is happening through the platform that we're creating".
Each person gaining knowledge from these courses can touch many more lives in and around them. 
So it is more or less like a chain reaction, reaching out to more and more people. 
Bringing this content, these lessons and modules, and courses, out to people has been a lot easier because of tools like eLearnCommerce.
What makes eLearnCommerce unique?
Bernardo says that the one thing he loved most about eLearnCommerce was that he was able to do it all himself. 
"I have worked with building membership sites on the side for a while, but I actually don't know how to code, I am not a coder. 
This tool allowed me to create and grow my own side business where I could implement the tool and create a final output precisely as the client wanted, without being a coder. 
And so I'm really grateful for that".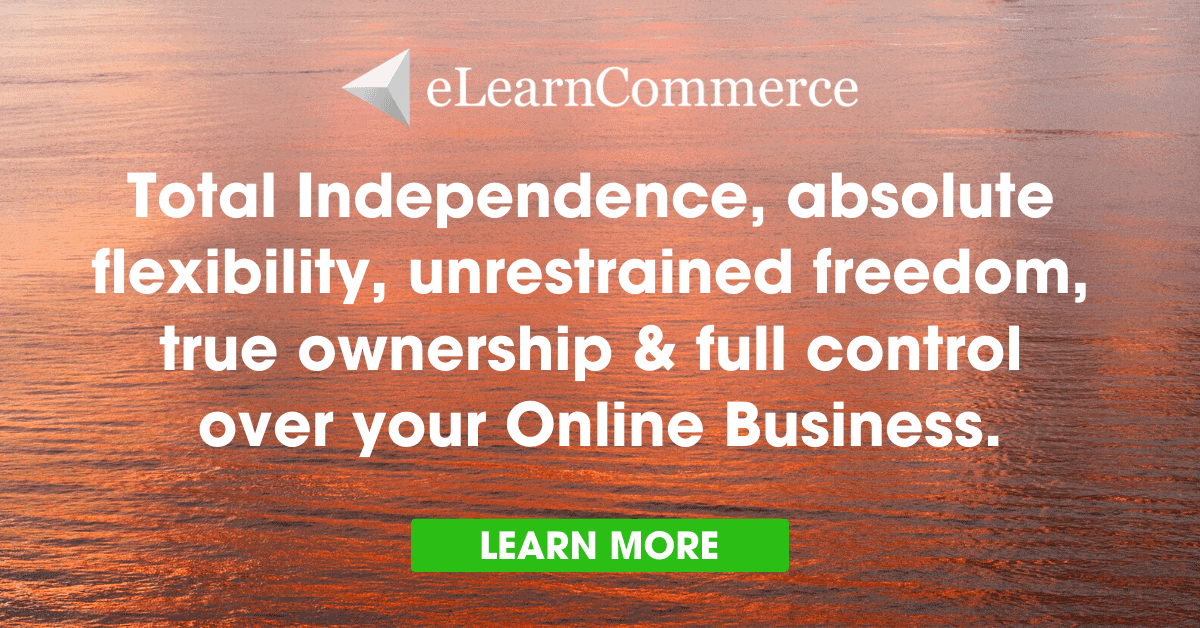 How does eLearnCommerce help a business scale and grow?
Like Bernardo's membership site, the eLearnCommerce platform enables you to build a Membership site and start with maybe just one course and then scale it up and create an entire school with 100's of courses.
You can do all that with the same one tool.
If you'd want to custom develop such software, building it from scratch would be very expensive, and that's the value we're seeking as a company to add to the World.
eLearnCommerce is empowering business owners worldwide with a tool they can use to build any kind of eLearning Platform or Membership site without the need to spend the money to build it.
What does WordPress offer that most other platforms don't?
According to Bernardo, the most crucial thing that WordPress has and other SAAS platforms such as Udemy, teachable, thinkific, and LearnWorlds don't is the freedom to build as you need.
"As we started growing, now we have a big list, we have a customer base now we started seeing these opportunities, and when you start seeing all these opportunities, you want to be able to implement quickly." 
WordPress lets you do that!
WordPress gives you the freedom to explore new ideas and actually add features as you like.
For instance, in a Black Friday cyber sale, GS Hypnosis recently had, there were about 30 ideas on how to structure the sales funnel for this occasion, and WordPress gave them the freedom to build the funnel as they needed. 
Be it creating a wishlist or a gifting option. WordPress has so many plugins for everything you can imagine.
"No matter which idea I have in terms of extending the features of our website, most probably someone already thought about it and built a Plugin for it!"
I can simply install a new plugin and extend the features and capabilities of our membership site in a heartbeat.
The other deciding factor is ownership.
For us, it was fundamentally important to own our site, and we went with WordPress Because we wanted to own and control it fully, and no SAAS Platform allows that.
And with a developer on the team now, customizing the site has become a cakewalk.
How important is it to have a developer on the team?
"I don't know what I would have done without my developer at this point," says Bernardo. "Now, we have about 40 plugins running."
If one of them is updated, it could impact the others. 
So having a developer who can navigate that and know that this is the cause and this what we got to do to fix it, is very important."
As your business grows, you need people to manage things for you. 
That's just a part of the growing process, according to Bernardo.
How did Grace Space Hypnosis customize their front end look and feel?
We fully customized our website in terms of its front end design with the help of a CSS Frontend developer. 
What Bernardo did was very simple. 
They used illustrator to create a dummy layout, then showed it to the developer, and he coded it into CSS. 
So what you see now is a site fully built with eLearnCommerce on the back end in which they just redesigned the execution plan to create their own look and feel on the frontend.
Bernardo Fietosa's Golden Nugget Advice
On your journey creating a successful membership site, it's always important to not only listen to the user but have an ongoing conversation with them to find out what's important. 
That's because it is easy to get caught up in an idea and think that you want a particular feature, and then you spend days to build it only to realize that none of your customers really care about it.
So, it is vital to have ongoing conversations with your customers and your students to truly understand what they need rather than spending time on building features you assumed to be important.
View the interview and learn more about the tech-stack, the theme Bernardo used, the credit system they implemented and a lot more: